The historical brand leader in scenting, care and protection of garments. Through its formulations with natural ingredients extracted from numerous plants and flowers, Orphea Salvalana scents and protects wool and your most precious materials, such as silk, linen, cashmere and cotton for an entire season, emitting a pleasant fragrance that mildly personalizes your clothes. A complete system enriched with laundry and wardrobe detergents designed for protection that starts from the wash and continues inside wardrobes and drawers. A natural, reliable protection for clothes chosen by the best wool factories.
Three product ranges to scent and protect all kinds of material naturally and reliably.
A range of products designed to scent and protect naturally all kinds of material, including the most delicate and precious ones, through the use of the finest natural essences capable of preserving the fibres. Five scents – Flowers, Lavender Maillette, Cedarwood, Cloves and Patchouli – and a broad range of solutions consisting of leaflets, diffusers, bags and sprays for taking care of your clothes and personalizing your wardrobe.
Orphea Salvalana takes care of the drawers and wardrobes in which clothes are stored as well as the garments. A practical spray cleaner, formulated with a plant-derived surfactant for cleaning and treating the inside of wardrobes and drawers and housing the clothes in an ideal environment for their perfect preservation due to the pleasant smell of Orphea Flowers. Ideal for a seasonal clothes switch!!
Orphea's long experience in taking care of clothes and selecting natural fragrances and ingredients has led to the creation of the Orphea range of detergents for protecting delicate fibres in the wash. Detergent for delicate clothes, Regenerating softener and Laundry scent booster to preserve the beauty and freshness of clothes over time.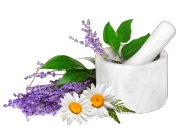 THE FORMULATIONS
Flowers, Lavender Maillette, Virginia Cedarwood, Madagascar Cloves and Malaysian Patchouli: every product is the fruit of a careful selection of natural essences functional to the scenting and protection needs of all materials, and years of research conducted at the Orphea laboratories in Switzerland.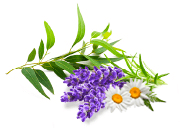 THE INGREDIENTS
Numerous natural essences extracted from plants and flowers with known efficacy on materials are used in the formulas of the Orphea Salvalana products to keep the wool and most precious fibres, such as silk, linen, cashmere and cotton for an entire season, that is, 3 months.